User Guide
Suppliers Data Management
User Account
1. If you have supplier data management account, use your credentials to login.
2. If you did'nt create your account yet, click on register here.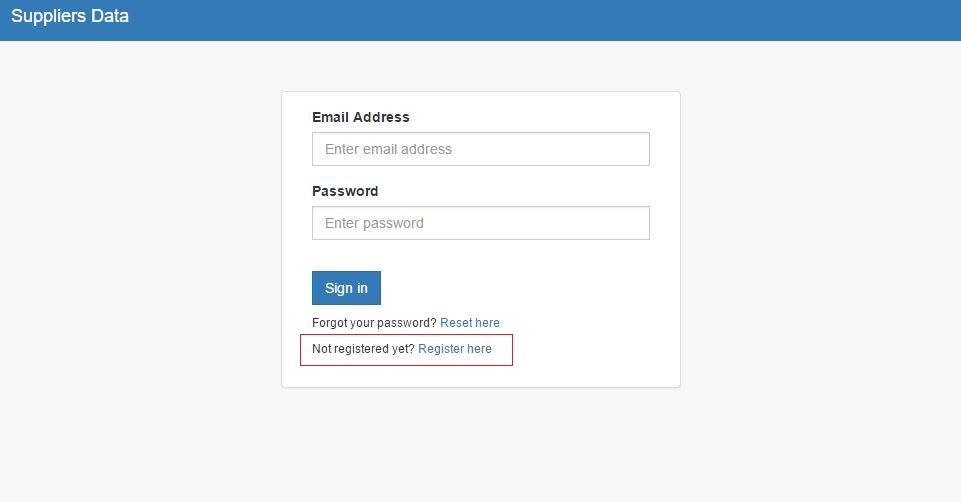 3. Fill your valid email, put a new password and click register.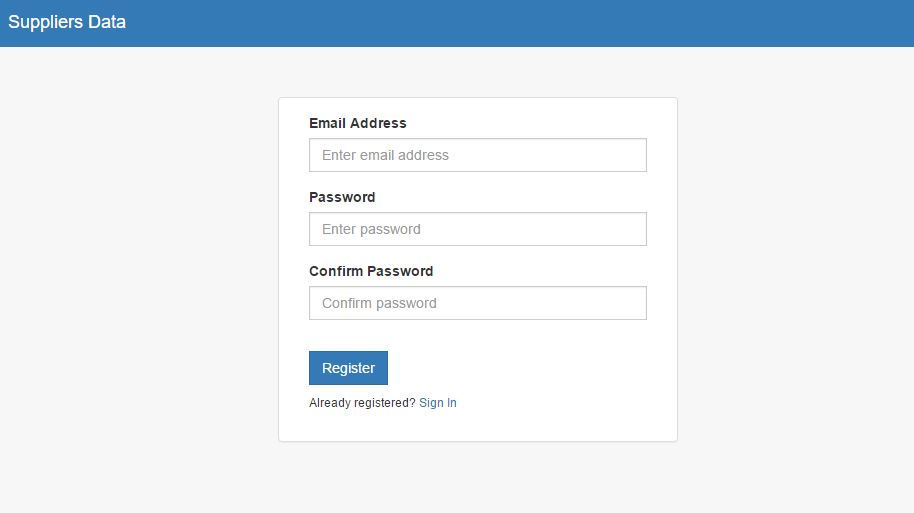 4. We will send you an email with confirmation link

5. Check your email, click on the link to validate your email and activate your account.

6. Your account is activated, use your credentials to login.
Content
For any other procurement related inquiries, please Contact Us to get in touch with our Procurement & Vendor Registration team.

Toll Free Number 800 44 55.